Who We Are
The David F. Robitaille International STEM Education Network is committed to research and community engagement for innovative, connected, holistic, and responsive ways of teaching and learning mathematics, science, and technology in education.
Our STEM research and projects reach urban and international contexts, across age levels from early childhood to adults and parents, involving in-school and out-of-school settings, and collaborating with historically under-representative communities such as Indigenous and rural communities.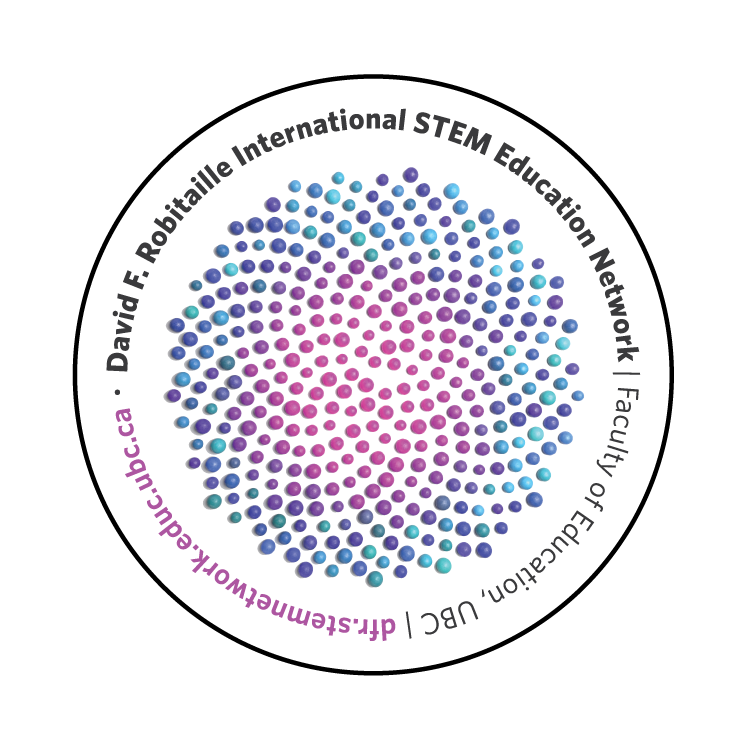 Our Virtual Family Math Fair:
Saturday Feb 11, 2023 10:00-11:30am Pacific Time
This year's Virtual Family Math Fair will be held Saturday morning February 11 10:00-11:30am Pacific Time.
Download poster: Family Math Day Virtual – Poster 2023
High Praise from Families:
Really enjoyed the games and gave us new ideas for our family to incorporate math.
We had a great time! I had only intended to try a couple of the workshops but my daughter insisted that we did more.
I thought it was very well thought out and I love the global participation (presenters and participants).
We liked learning new games that we can play again at home and share with our other family members. It was nice to have a relaxed atmosphere where others had their videos on and had the freedom to unmute and participate. I could tell that this environment engaged my daughter.
Learning how to count to 5 in Nsyilxcen (Indigenous language) was super cool!
It was fun to do problems that were a challenge for all of us, but not too challenging for the youngest of us.
The hardest part was choosing just which workshop to attend.
A wonderful event attending as a family doing math on a Saturday morning in our pyjamas.
Math Fair Resources for Parents
All problems and activities offered during our 2021 Virtual Family Math Fair are available for download. Compiled by Zaman Alikhani, Cassie Dusdal, and Natalie Lubenow
Family Math Fair Resource Tasks for Families 2021